Stories - Kim Klassen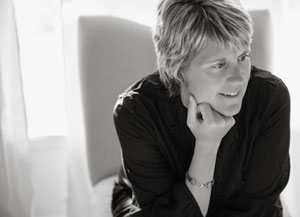 John's diagnosis has been difficult.. Nothing prepares you for such news. Everything you thought to be true..... seems to be taken away. Cancer is devastating....watching my husband endure such excruciating treatment is heart breaking. There's so much more to cancer than sickness and pain. There's stress and worry....there's endless unknowns.....huge expenses, and continuous life changes. There's a sense of loss for what was and a fear of what's to come.
Before cancer, John was extremely active....... from work, to yard work, to fixing our antique home. The list goes on an on. He never quit. It's difficult to watch him fade as he endures this treatment.I run my own home business, and spend most of my days and evenings getting it done. Before cancer, I thought I was busy.....always one more thing to finish up, then it HIT....everything changed. I'm now juggling home and here. I've had to move my business into the city, leaving my uncomplicated life behind.
This has been one of the most difficult things I've ever experienced. A Port in the Storm has been such a gift. I don't know if I could have carried on without it. It's so much more than a place to stay. It's safety...it's comfort....it's warmth...it's hope. It's become our sanctuary. The moment we walked through the doors I felt at home. I felt understood and cared for. I also felt a huge sense of relief. This love and support helps me to be there for John as we walk this road together. It allows me to carry on with my work in a beautiful, and inspiring space. I can't imagine another day without the support of Marion, Cecile and the beautiful families and patients that call a Port home.