Stories - Karen Ashby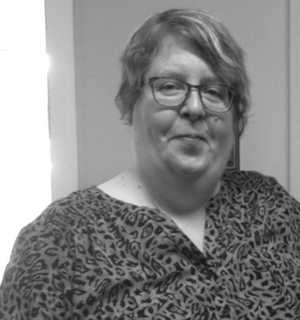 My 77 year old mother's cancer diagnosis was not a real surprise. I had done research on her symptoms. I had been with her for her biopsy. Appointments at CancerCare Winnipeg soon followed.
The real surprise, however, was when I discovered that the new CancerCare facility in our hometown of Brandon would not be able to provide the radiation therapy my mother required. I quickly came to learn that CancerCare Brandon only provides radiation therapy for cancers "below the neck".
We truly felt safe and enjoyed the beautifully scenic and quiet neighbourhood
A wonderful CancerCare nurse named Shelli soon picked up on both my mother and my anxieties. It was she who recommended A Port In The Storm, which she reassured us was a safe, affordable, comfortable place to stay in our situation. Shelli's description of A Port In The Storm was accurate but not truly complete. We found A Port In The Storm to be as Shelli described and much more.
We cannot begin to express our gratitude for the wonderful experience we had at A Port In The Storm. We do, though, want to thank the wonderful, caring staff, board of directors and benefactors who make A Port In the Storm a safe haven in times of difficulty.