Stories - Joanne Loughery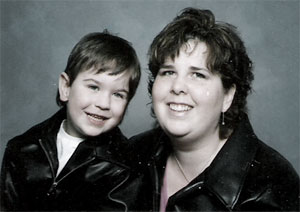 As the primary oncology nurse of a very special young lady, I would like to share a story that inspired us to start A Port in the Storm: Sue's Story
Sue, a young single parent from rural Manitoba, required an extensive stay in Winnipeg while receiving out-patient cancer treatment for a very aggressive malignancy. The treatment could only be delivered in Winnipeg at CancerCare MB. Therefore, she was required to re-locate to Winnipeg as the only option available to her. With no family or friends living in Winnipeg, they were required to move from hotel to hotel or stay in expensive furnished apartments. Sue's mom Barb, her primary support, took on the significant role of primary caregiver to her young son Josh, while supporting and caring for her very ill daughter. Barb states "I spent every penny I had to re-locate my family to Winnipeg" "I had to quit my job as a nurse to support my family during this very difficult time". "To this day, we have never recovered financially". Barb spent as much time as possible in the city with her daughter, but Sue would often want her to take Josh home "away from the sickness". Unfortunately despite many months of aggressive cancer treatment, Sue relapsed and there was no further hope of any cure. During one of the final conversations I had with Sue, she shared her dream with me: "The worst part of my cancer experience was living in so many different places. It was so hard on Josh. If I had one wish I would want a house built in Winnipeg for people like me, similar to the Ronald McDonald House, but would be for adult cancer patients. I would call it my "house of hope". "I envision being around people in the same circumstances so we could support each other". Regrettably, despite her valiant and courageous battle with this illness, Sue did not live to accomplish this dream.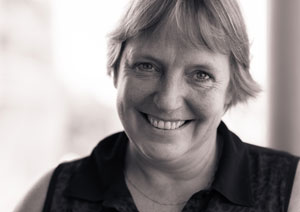 Joanne states, "I have been a nurse in the field of cancer for over 20 years. Receiving treatment for cancer or any life threatening illness is a very trying experience for patients and their families. It creates enormous physical, emotional, spiritual, and financial burdens. Over the years as an oncology nurse I have known this to be a very difficult problem for many patients and have heard many similar stories. I have cared for endless numbers of patients from rural Manitoba and finding suitable accommodations is an arduous task and enormous financial burden for individuals during this very stressful time." Although, Sue's story is unique to her it is not unique to the problem. A Port in the Storm was created to keep Sue's important dream alive and provide a supportive, safe and affordable service for the people of rural and northern Manitoba in similar circumstances.
My mommy's house is good and will help a lot of people.
Josh Krieser
Mommy's Valentine
Mommy, I'm making this Valentine for you
Saying that I love you, in pretty colours too.
You've been gone five years and that's too long
For a little boy to cry,
Longing for his Mommy, whose home is now on high.
I see your pretty picture smiling down at me
Gazing at me proudly snuggled on your knee.
Things went wrong but you stayed strong
And tried so hard to stay,
My little heart went with you, the day you went away.
I feel your love around me, you live within my heart
Someday the time will come, when we will never part
Though the time seems long I'll send along
This special Valentine
I was your greatest treasure, now your memory is mine.
Vocals: Josh Krieser
Instrumental: Fred Scott
Melody: composed by Barb Krieser