COVID-19 Announcement
We are taking the necessary precautions outlined by the Government of Manitoba and have reduced our on-site office hours for essential services only to the following:
Tuesdays 8:30–11:30 AM
Thursdays 8:30–11:30 AM
Read our full announcement
Meet Albert & Liana
When the couple flew to Winnipeg for an MRI, staying two nights in a hotel, they discovered another distressing aspect. "I've always had sympathy for people who have cancer or any medical problem where they have to go somewhere else. Now I have complete empathy, because nobody tells you all the things that come with it."
Donors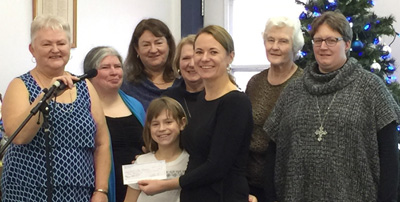 The Harding Community Club raised over $7,200 from various fundraisers throughout the summer and fall. They have chosen to designate their funds to the Adopt-a-Suite program and help keep families together. Thank-you!