Celebrating our Donors
Port's Circle
($1 Million and over)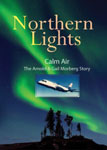 Gail Morberg
– leading philanthropist for 'A Port in the Storm' and author.
Gail Morberg is the former chair and co-founder of Calm Air. Mrs. Morberg's donation to A Port in the Storm is in memory of her late husband who passed away from cancer in 2005. Says Mrs. Morberg, "I really wanted to give back to Manitoba where my husband and I made our wealth. We started our company in the north and I am pleased to offer my support through A Port in the Storm."
Captain's Circle
($100,000 to $499,999)
The Pollard Family Foundation
The Winnipeg Foundation
Thompson Elks Lodge # 471
Vale Manitoba Operations
Compass Circle
($50,000 to $99,999)
Dr. Leonard Kahane (gifts in kind)
Navigator's Circle
($10,000 to $49,999)
Anonymous
Flin Flon Motorcyclists Association
Karen Mathieu
Dale McMillan
Minnedosa Rotary Club
Piston Ring Service
R.M. Of Kelsey
Rotary Club Of Flin Flon
Rotary Club Of Thompson
The Thomas Sill Foundation
Dr. Donna Wall
Sailing Circle
($5,000 to $9,999)
Robert Beriault
Canadian Cancer Society
Flin Flon Health Auxiliary
Flin Flon Lions Club
Grand Chapter of MB Royal Arch Masons
Harding Community Club
Elmer Hildebrand
Manitoba Hydro, Gillam
Manitoba Nurses Union Local 71
Pipestone Municipality
Radisson Fire Department
Sheila Shaver
Janice Tenaant
The All Charities Campaign
The Kinette Club Of Flin Flon - Service
Thompson Gas Bar Co-op Ltd
Lawrence Traa
Clara Yaworski
Ship's Circle
($500 to $4,999)
Access Credit Union
Anglican United Church
Sian Barrow
BDO
Wilma and Evan Bell
Patricia Benjaminson
Gary Berg
Bethesda Nurses Local 101
Anton Bloem
Marie Bouchard
Browsman United Church
BRHA Social Committee
Michael Brodeur
John Buda
Pamela Brown
Canadian Pacific Railway
Canadian Pension & Benefits Institute
CELERO
Chicken Chef
Grace Chrapun
Gwen Clarke & Carol Anne Trowell
Confidence Management
Confidence Management Ltd
Co-op Winkler
CRI Canada
DA Loewen
Larry Davey
Decor Cabinets
Robert James Desjarlais
Melvin and Janice Dixon
Bruce Ecker
Darlene Ehnes
Dough Einarson
Heather Emerson-Proven
Davilyn Eyolfson
Filles de la Croix, Procure Provinciale
Albert Fisher
Vanessa Foster
Yolande Freynet
Sheldon Friesen
Friesens Corporation
Pat Gifford
Joan Gohl
Government of Canada
Grandeur/Berdick
Neil Gravelines
Green Valley Equipment
Greg Pilgrim
Grunthal Manitoba Nurses Union
GTP
Patricia Hawkins
Hayes Autobody & Glass (2004)
Gordon Hoeschen
HSC Adult ER Nurses
Karen Humeniuk
Inner Wheel Club Of Flin Flon
Jeff Johnson
Sandra Keates
Anne Kinakin
Tim Klassen
Helen Klein
Chris Korell
Kristen Kruse
Ladies Auxiliary Flin Flon
Ladies Auxiliary of the Canada Legion Kenton Br # 118
Brian Lagimodiere
Legion Ladies Auxiliary Br #14
Denis Lemay
Rolande Lemoing
Glenda Lepage
Les Oeuvres des Missionaires Oblates
Curt Letkeman
Gloria Letkeman
Joanne Loughery
David & Elaine Lowe
Roberta Macumber
Manitoba Hydro
Manitoba Hydro, Brandon
Manitoba Nurses Union Local 17 - Souris
Manitoba Nurses Union Local 41
Fraser MacTavish
Michael McAlpin
MCI Change
Marc McClelland
Harry G. McGillivary
Ronald McLeod
Ron Matechuk
Matechuk Trucking Ltd
Tess Meadows
Lucy Miller
Daryl Mooney
Al Morin
Louis Morissette
John David Murray
Mo Tus Nua Yoga
Cameron Mutimer & Candace Stevens
Garth Mitchell
Minnedosa Credit Union
Minnedosa Dinner Raffle
Minnedosa Lions Club
Minnedosa Quilt Raffle
Minnedosa U.C.T Bingo
Annette Dukszta
Annice Stephens
Bob Park
Brian Oliver
Carol Ellingson
Catherine Walters
Dave Schellenberg
Deborah Soutar
Dorcas Windsor
Gayle Renner
Germaine Prenovault
Harry G. McGillivary
Henry Sawatzky
Hugh Joseph O'Handley
Ingeborg Robinson
James Tennant
Janice Pulak
Jason Carroll
Jignesh Patel
Jim Redinger
Jim Tennant
John Tennant
Malcom Swaan
Marc Pitre
Michael and Sheila Paddon
Michael Taylor
Michelle Sawatzky
Mike Zolinski Construction
My Tribute Gift Foundation
N.C.S Holdings inc
Nathan Pitt
Neepawa Nurses Local 12
North Star Rebekah Lodge # 31
Northern Lites Lions Club
Northern Rainbows End Gift & Flowers
Northland Ford Sales Ltd
Noventis Credit Union
Ominder Singh
Parkland Community Nurses Local 122
Perry Yamada
Peter Spencer
Portage La Prairie Nurses Union Local 39
Pullan* Kammerloch* Frohlinger*
Randy Patrick
RBC Foundation
Richard Prince
Roblin and District Donor's Choice
Roblin and District Lion's Club
Rolande Lemoing
Rotary Club of Neepawa
Royal Canadian Legion Br 19
Royal Canadian Legion Ladies Auxiliary
San Gold Corporation
Share & Care St. Rose
Shriners
Simmons Multi-media
Snow Lake Health Auxiliary
St. Andrews Presbyterian Women
St. Andrews United Church Women
St. Boniface Nurses Local # 5
St. Joseph's Ukranian Catholic Church
Stead and Area New Horizon Senior Club
Sun Life Assurance Company Of Canada
Susan Proven
Swan River Friendship Centre
SWS Group*
Tess Meadows
The Great West Life Assurance Company
The Pas Centennial Committee
The Pas Metis Association Inc. Canteen
Thompson Legion Ladies Auxiliary
Thompson Nurses-Manitoba Nurses Union # 6
Thompson Nurses Union
Tom Papagiannopoulos
Toni Paulic
Triad Reality
Ukranian Catholic Church of the Virgin Mary
United Food and Commercial Workers Of Local 832
Val Strath
Variety Advertising
Verlin & Ana Wiebe
Virden and District Nurses-Manitoba Nurses Union Local 40
Wal-Mart
WBS Construction
Winnipeg Home Care Nurses Worksite 97
Wyatt Dowling Insurance
In Memorium
Arnold Holowachuk
Carol Boyes
Richard Barry Newitt
Karen Carr
Todd Hawkins
Victor Gaudet
Albert John Pilgrim
Bob Johnson
Dorothy Ida Bresser
Dr. and Mrs. Bob and Clare Hoescher
Eleanor Boden
Elmer Gohl
Grant and Marnie Marshall
Jerry Sarobin
Jim Mansoff
John Condra
Ken Hatton
Leon Tonnellier
Lynn Phillips
M. Malchuk
Grant Marshall
Cindy Renner
Catherine Hynes
Fern Hand
Ann and Peter Mahon
Mike Woodcock
Pat Spiller
Richard and Merle Bloom
Shirley Akins
Reg Johnson
Kim Matechuk
Brian Wilson
Dr. Bruce Young
Erin
Scott Streu
Karen Wall
Robert Andrew Loughery
Mavis Benjaminson
Fern Hand
Ted James
Ethel Hawkins
Ray Coutts
A Port in the Storm is very grateful to all our donors. We regret any errors or omissions.
Donor Levels
Make 'A Port in the Storm' your charity of choice for this giving year.
Donate Now