What is 'A Port in the Storm'?
A Port in the Storm is a safe haven for rural and northern adults living in Manitoba and Northwestern Ontario. Our goal is to reduce the financial burden of serious illness on those who must travel to and remain in Winnipeg to receive medical care. It is 'a place to call home'.
Open House
We would love to show you around! Come by for a tour and refreshments!
We're offering tours from 2 – 7 PM:
Tuesday, October 29
Wednesday, November 6
To arrange a date and time outside of the open house, please contact Rachel at 204-231-0720 or admin@aportinthestorm.ca
Make 'A Port in the Storm' your charity of choice for this giving year.
Donate Now
Ongoing Wishlist
We rely on your generous gifts of food and household items to make our suites as homelike and comfortable as possible.
Your generous donation of any of these items will help during the holidays and beyond. Thank you!
Household Items
Futons, Recliners
Televisions
Reading lamps
Coffee makers & Kettles
Can openers
Blenders
Baking pans
(loaf, muffin, cookie, cake, bundt)
Dinner sets
(matching plates, cups, bowls)
Household Items (con't)
Knives, Cutlery
Ice Trays
Pyrex baking dishes
Bed linen
(queen/double/twin)
Pillows
Shower curtains
Towel sets
Throw pillows
Roll-away cots
Food processor
Kitchen Aid mixer
Homemade Soup
Chicken and vegetable broth
Canned beans
Stewed tomatoes
Canned vegetables
Macaroni
Rice
Comforts of Home
Fresh Baking
Flour (white and whole wheat)
Sugar (white and brown)
Chocolate chips
Oats
Raisins
Coconut
Assorted nuts
Butter, Margarine
Cocoa
Meet Lawrence Traa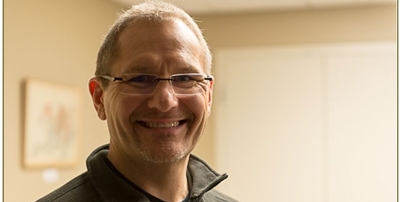 Due to the nature of his illness, he was unable to drive. Though he lived close to Winnipeg, getting here was nearly impossible. "I had to walk four miles to catch a bus to one hospital for treatment then to another hospital and then back to the bus. My family didn't have a car and I needed somewhere to stay". For Lawrence, that place to call home came in many forms at A Port in the Storm.
Donors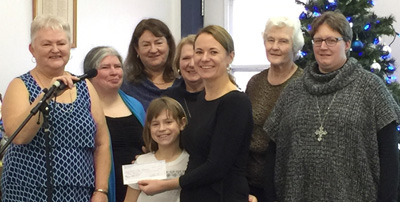 The Harding Community Club raised over $7,200 from various fundraisers throughout the summer and fall. They have chosen to designate their funds to the Adopt-a-Suite program and help keep families together. Thank-you!